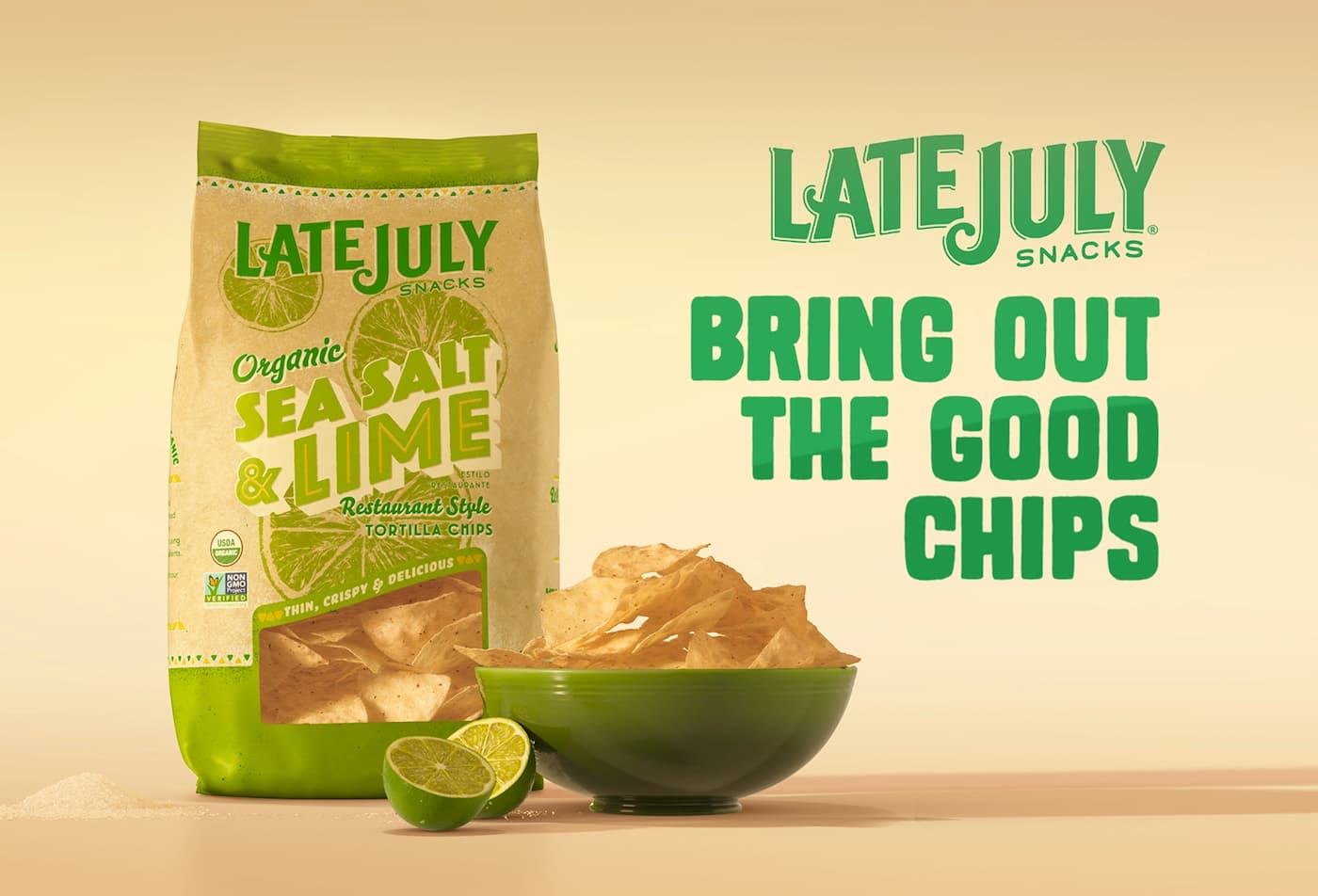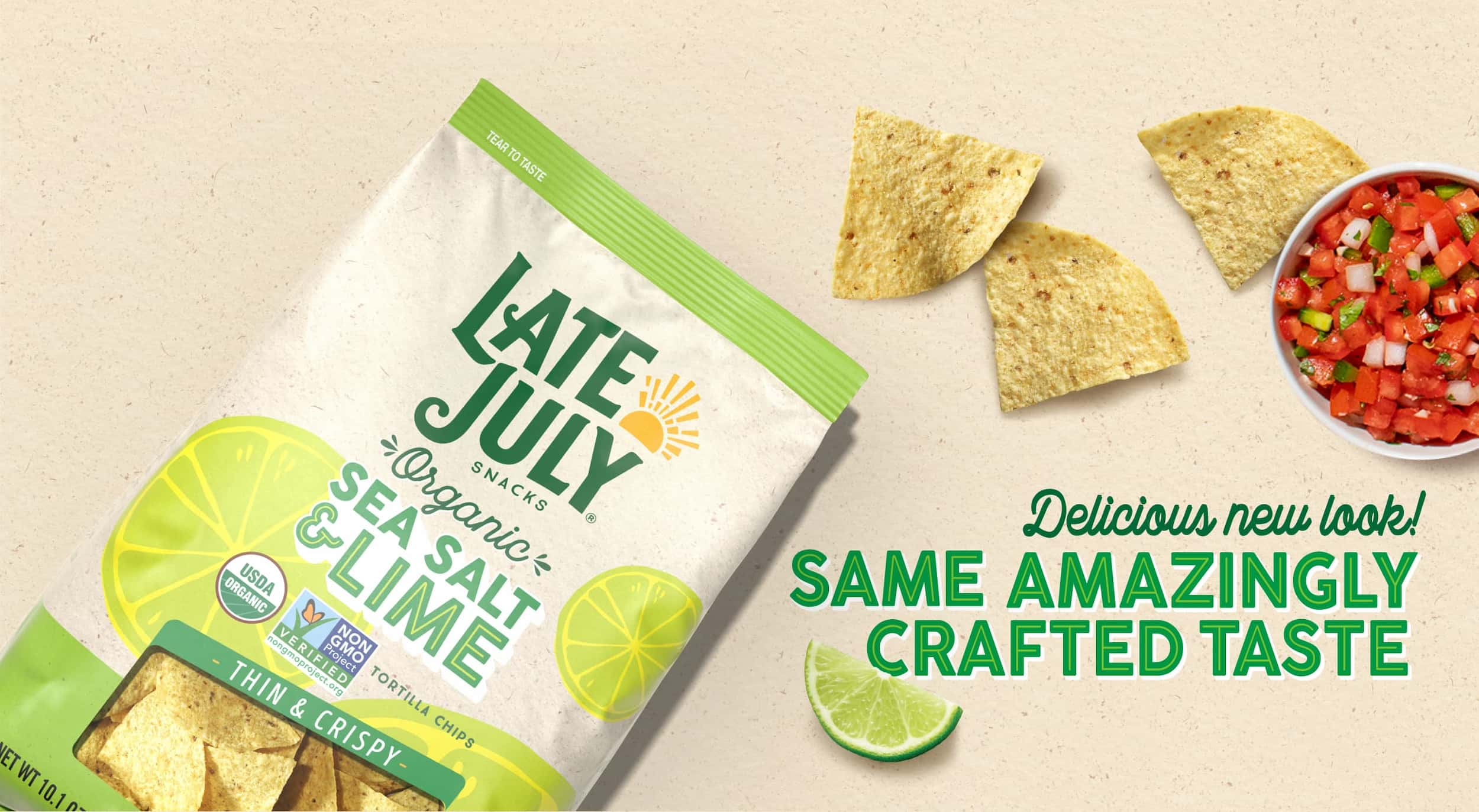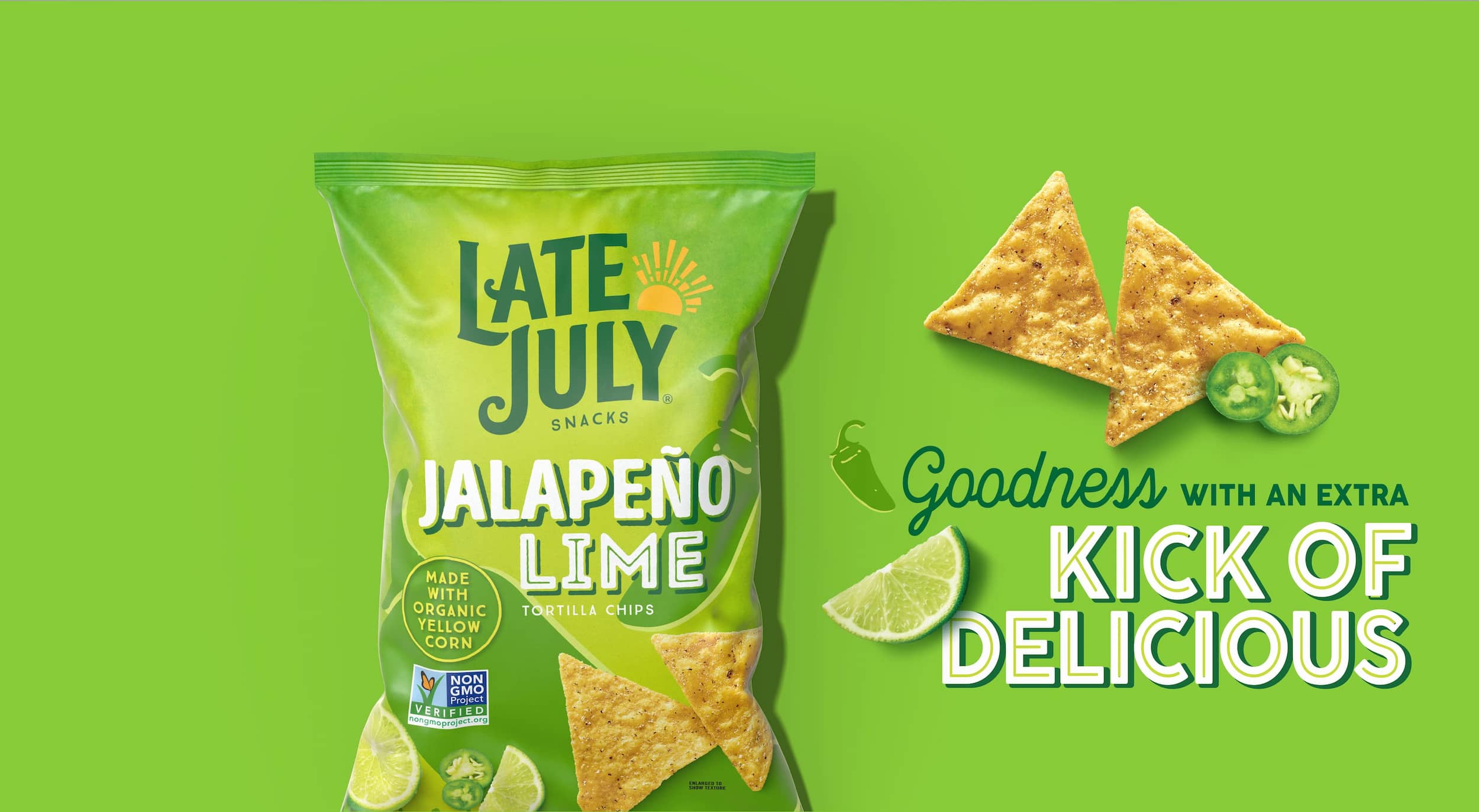 Late July is the sweet spot of summer. It's a moment in time when life is simple, pure & good. It's also our name and philosophy on snack making. From our thin and crispy Restaurant Style Tortilla Chips to our boldly flavored Tortilla Chips and our seed-packed Multigrain - we care deeply about using organic and non-GMO ingredients and making chips for everyone at the party.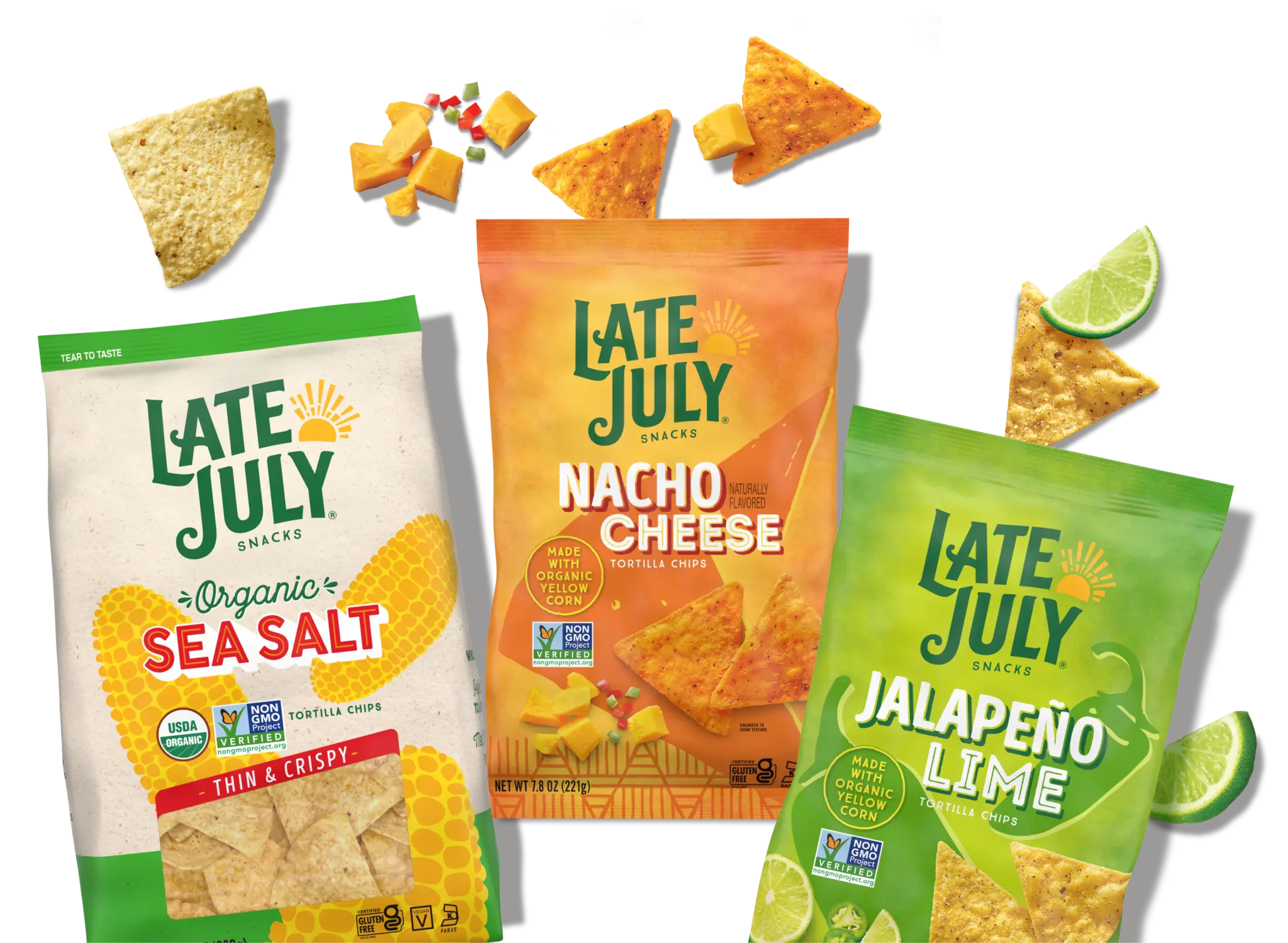 At Late July, we believe life is better with good friends and great food. Since 2003, we have been obsessed with crafting the world's most delicious snacks with the finest organic and Non-GMO ingredients.
We offer a snack for everyone at the table with a variety of gluten-free, vegan, and kosher offerings.